Wednesday, April 29, 2009
Shooting Percentage by Location of Directed Shot
Here's the save percentage by right- and left-handed goalies during the 2008-09 season: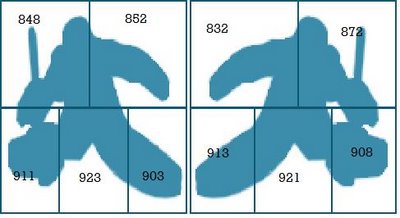 I'll admit that I'm not completely sure what's interesting about this data - I have it for every goaltender and every shooter - so if you've got a good idea, send it my way.
Update: Hockey Numbers was all over this back in
2007
. The 2006-07 data is no longer available, oddly enough.
Labels: Goaltending
Comments:
Thats awesome! How did you get the data? I have been on a kick lately to compile as much hockey data as possible just to play around with various ideas I have (I am sure alot of it has been done already - I just want to try).
Many thanks. Keep up the great work!
Post a Comment
Links to this post:
<< Home
Subscribe to Posts [Atom]